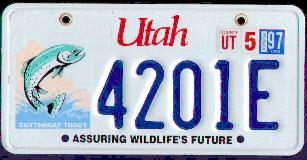 su gentile concessione di
SHAFFER TRAIL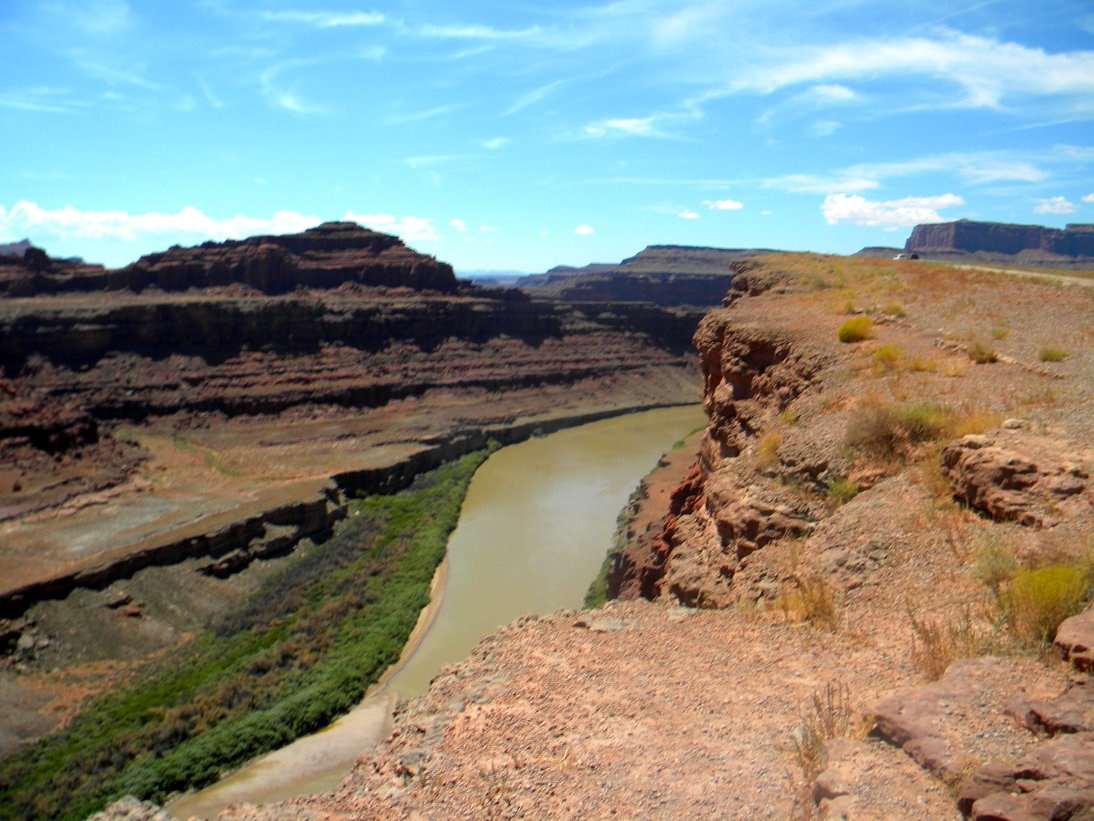 Summary: This is the easiest of the routes described, but is included because of its outstanding scenery. The 37 mile long loop includes nine miles of pavement. You will be entering Canyonlands National Park, and will be required to pay the entrance fee. Only street-legal vehicles may do this loop.
Route Description: From Moab, go north on U.S. Highway 191 to its junction with Utah Highway 279. Turn left on Highway 279 and go all the way to its end at the potash plant. The route turns to dirt road, and starts climbing up terraces along the Colorado River. The road passes the evaporation ponds of the potash plant, and then reenters public land, in an area known as Shafer Basin. The road is now directly under Dead Horse Point State Park, and above the Colorado River. This road has been used in countless commercials and movies, as it provides a beautiful backdrop.
The road enters Canyonlands National Park not far from the White Rim Road. The Shafer/Long Canyon Loop ascends the Shafer Road in a series of long, stunning switchbacks. These switchbacks provide scenic views of the Colorado River basin and the LaSal Mountains. The road ascends to the mesa top, joining the paved road in Canyonlands National Park. Turn right (north), and travel approximately 5 miles to the intersection with Highway 313.
Turn right on Highway 313 toward Dead Horse Point State Park. Go about two miles to a left hand turn onto an improved dirt road. This is the Long Canyon Road. Follow the Long Canyon road across the mesa top to a spectacular view of the red rock fins surrounding Moab. The Long Canyon road then descends steeply into Long Canyon. You will have spectacular views down the entire canyon, but remember to keep your eyes on the road, as it is steep and somewhat rubbly. The Long Canyon Road rejoins Utah Highway 279. Turn left on this to return to Moab.
NOTE: Both Shafer Basin and Long Canyon are desert bighorn sheep country. If you see one of these creatures, observe it quietly from your vehicle. Do not stress the animals by approaching them, and never harass them. Both Shafer Basin and Long Canyon are closed to camping to protect their habitat.